The participants of AURORA represent the following six European countries: Norway (5 partners), United Kingdom (1 partner), Belgium (1 partner), France (2 partners), Italy (1 partner), and Greece (2 partners).
The AURORA consortium involves 12 partners from industry, research, and academia and has considerable involvement of industrial companies. The industrial partners are not only supporting the research but have also committed to directly investing and participating in the project's R&D and demonstration activities, boosting the credibility of the project's potential for accelerated decarbonisation of the industry.

Who are we?
Aker Carbon Capture (ACC) is a dedicated carbon capture technology company with solutions, services and technologies covering the entire carbon capture utilization and storage value chain. We serve a range of industries with carbon emissions, including cement, waste-to energy, steel, oil and gas. The Advanced Carbon Capture (ACC™) process is ACC's carbon capture process that has been developed since 2005 and offered commercially since 2009.
What is our role in the project?
Leader of WP4, project coordinator within ACC, involved in planning and analysing MTU operations and preparing a charter for technology qualification with the CESAR1 solvent.
Who are we?
CYBERNETICA AS is a research intensive SME located in Trondheim, Norway. Cybernetica develops tailor-made model based control systems and soft measurements. The company's unique Nonlinear Model Predictive Control technology, Cybernetica CENIT, is innovative, yet industrially proven. All applications are based on mechanistic models and include on-line state- and parameter estimation. Cybernetica has extensive experience from industrial installations world-wide, with running applications in North-America, Europe, Asia and Oceania.
What is our role in the project?
Cybernetica will develop mechanistic process models which are tailor-made for model-based control systems (WP1) and also include methods for online state- and parameter estimation. The Nonlinear Model Predictive Controller (NMPC) for optimal control of capture plants will be designed in WP2, and the installation and testing are carried out in WP3. Based on the demonstrated results, Cybernetica will assess strategies for flexible, energy optimal and fully automated capture plant operation in WP4. Cybernetica is work package leader of WP2.

Who are we?
Euroquality is a consulting company specialised in European projects setting up and management. Since 1997, Euroquality supports technological and methodological innovation within all organisations active in R&D (SME, industries, research centres, NGOs, universities, etc.). Euroquality has supported the consortium in the setting up of the AURORA proposal.
What is our role in the project?
Euroquality will lead the work package on the communication and dissemination activities to 1) reach the greatest possible audience 2) promote Project Results across external stakeholders and the general audience 3) maximise its impacts and visibility across Europe and beyond. EQY will use its large experience to propose a tailored Dissemination and exploitation plan, including communication (D6.1) and will implement communication and dissemination activities for general audience and various target audiences (T6.3).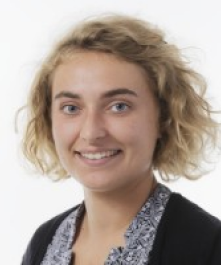 Who are we?
Founded in 1209, the University of Cambridge is the fourth-oldest university in the world and is a globally diverse institution with students coming from 141 different countries. The University of Cambridge sits at the heart of one of the world's largest technology clusters, currently home to 5,200 knowledge-intensive companies and the birthplace of 23 businesses valued at more than $1bn (£800m). Cambridge promotes the interface between academia and business, and has a global reputation for innovation.
What is our role in the project?
Cambridge will lead AURORA's research activities on lifecycle assessment and on the commercial, social and political readiness and acceptance of industrial decarbonisation. The work will be carried out in the Engineering Department and at the Energy Policy Research Group (EPRG), which is based in Judge Business School at Cambridge. The lead Cambridge researchers on AURORA have also been involved in the leadership of the UK CCS Research Centre and have longstanding experience on European projects related to carbon capture and storage and CO2 removal.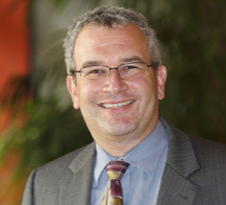 David Reiner, Main contact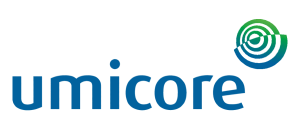 Who are we?
Umicore is a leading circular materials technology company with an extensive expertise in the fields of material science, chemistry and metallurgy. Umicore have announced the "Let's Go For Zero" strategy in June 2021 describing our mission to use our technological know-how, scientific expertise and corporate reach to be an industry leader in sustainability. We are setting a new benchmark within our industry by driving a very ambitious objective and timing of net zero greenhouse gas emissions by 2035 in scope 1 and 2.
What is our role in the project?
Umicore will provide a Materials Recycling use-case and will contribute to Work Packages across the project.
Timothy Kerry, Main contact
Who are we?
SINTEF is the largest independent contract research organisation in Scandinavia and the 4th largest in Europe with approximately 2100 employees (70% of them are researchers). One of SINTEF's business areas participating in AURORA is SINTEF Industry, which offers high competence within materials technology, applied chemistry and applied biology. SINTEF Industry is established as one of the leading research companies covering the whole value chain of CCS including utilisation of the capture CO2. Within AURORA mainly two groups in the Department of Process Technology will participate.
What is our role in the project?
SINTEF as coordinator will manage the project and IPR (WP7), be work-package leader of WP3 (Demonstration in pilots) and be invovled in all other work-packages. Particularly the latter means being actively involved in CESAR1 modeling together with NTNU (WP1), solvent management and emission control (WP2 to WP4), in charge of the Tiller demonstration campaign (WP3), assessment of heat integration options (WP4), involved in CCUS chain assessment (WP5), together with EQQY establish a plan for dissemination and exploitation, including communication activities (WP6) among others.